Our research on Egyptian coffins
Nespawershefyt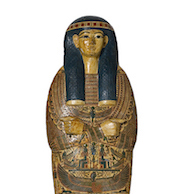 The yellow anthropoid coffin set of Nespawershefyt is one of the best-known surviving examples of its kind from the 21st Dynasty. Comprising a mummy board, inner coffin and outer coffin, it was one of the first objects to be acquired into the fledgling Fitzwilliam Museum's ancient Egyptian collection in 1822.
Read about Nespawershefyt
Pakepu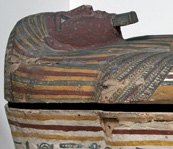 This coffin set belongs to a man named Pakepu who worked as a 'water pourer on the west of Thebes' around c.680-664 BC. The coffins were discovered during excavations in Luxor in 1869 and subsequently gifted to the Museum by Prince Edward (later Edward VII) in the same year.
Read about Pakepu
Dog coffin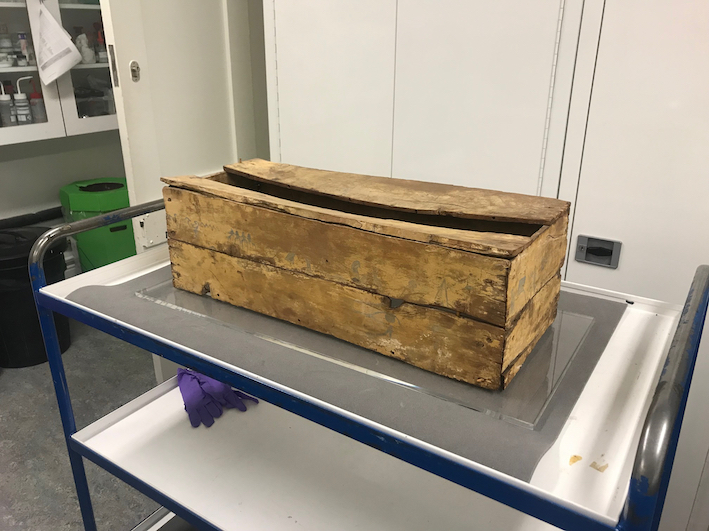 This small wooden box coffin, believed to be for a dog, was discovered by John Garstang at Beni Hasan and gifted to the Museum in 1902.
Read about the dog coffin
Senuitef

This group of two long boards and two short boards are inscribed with the names of two different people: Senuitef and Warethetep. Investigations into why this is are still on-going.
Read more about Senuitef